LE MONDE FRANCE-Eau, vivres, évacuations : urgences multiples après les séismes de Kyushu, au Japon
GERMANY NEWS-SPIEGEL-Staatsakt für Hans-Dietrich Genscher "Er konnte zäh wie ein Cowboystiefel sein"
THE WALL STREET JOURNAL-Powerful Earthquake Kills Dozens in Ecuador
FOLHA DE SÃO PAULO-O FIM DE DILMA ESTÁ PROXÍMO LEVANDO LULA COM ELA-TÁ BOM QUERIDA
THE WASHINGTON POST- At end of symbolic visit to Lesbos, pope takes 12 refugees with him to Italy
Caso impeachment seja aberto, Lula e Dilma vão investir em agenda internacional para denunciar "golpe"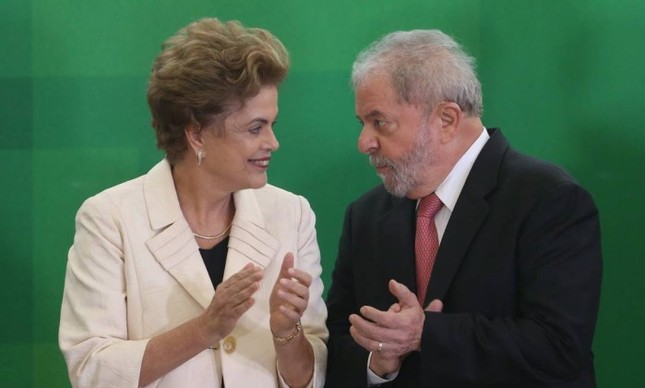 O advogado Sigmaringa Seixas, principal ouvido do PT para assuntos jurídicos, sugeriu a Lula o que ele e Dilma devem fazer durante os 180 dias de julgamento do processo de impeachment pelo Senado — isso, é claro, se o processo for aberto hoje pela Câmara.
A proposta é que Lula e Dilma percorram os EUA e Europa em encontros com líderes locais. Ali, denunciariam o "golpe" em curso no Brasil e tentariam mobilizar uma reação internacional contra a saída de Dilma. Lula gostou da ideia.